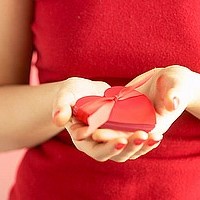 Nothing great in the world has ever been accomplished without passion.
Hebbel
Why I tried a Life Coach
I found myself several years past the goal of building a small business, and wanting to contribute financially to our family. It was very frustrating to think about what I hadn't done and the opportunities that were slipping by.
My initial goal was to "get organized," but I found that there was a lot more that I needed. I didn't realize how much my own thoughts and lack of focus were keeping me from my goals.
Teri helped me figure out my true life goals, realize how my thinking was holding me back, and I even learned ways to relate more effectively with people. The biggest learning experience was an answer to what had been my biggest frustration: Success comes in steps! I have read a lot of self-help books, but learning by DOING was more real and tailored to my life. I have been making steady progress toward using my unique skills to their fullest. Now instead of feeling defeat…I celebrate what I've done!
L.W., Graphic Designer, Cedar Rapids
I had the privilege of meeting and working with Teri during my coaching training at CTI. Her incredible high energy, manic sense of humor, and gentle intuitive insights helped me to overcome some of my major self-limiting beliefs. Teri is totally committed to the well-being of her clients and is not afraid to confront the elephant in the room if that's what is called for. Yet her laughter and sense of humor keep things from getting too serious.
C. W., Life Coach, Minneapolis
Thanks to Teri's knowledge, intuition, and inspired coaching, I was able to see the reasons behind my behavior and shed and maintain a weight loss of 18 lbs.
J. M., Career Consultant, Chicago
Coaching!
Over the last 20 months I have had the pleasure to be coached by Teri Conrad of TCI Coaching. When first asked if I would participate in coaching, I was apprehensive, nervous and of course scared! Who would have thought that after being an adult for over 20 years, that there was more to learn about oneself.
The Right Fit!
Within minutes of our first meeting, it was apparent to me that Teri is a professional, knowledgeable, understanding and caring person. Who's nonaggressive yet expectant approach makes you want to be the best you can. It is these qualities that define a GREAT coach.
The Reward!
Understanding of oneself, your beliefs and your values is the secret to success, whether it is at work or at home. It is within these areas, that Teri was able to help me explore and understand and most importantly USE! As a result I am a better Father, Husband, Friend and Leader.
Cheers!
Keith
Husband, Father, Friend, Leader and Fixed Operations Manager
My life coach in my home city referred my to Teri. Her special talents and expertise were required to assist me in completing my weight loss journey, which had slowed down significantly. At first, I was sceptical, believing, literally, that all had been lost. However, only moments after making Teri's acquaintance over a very early morning long distance telephone call, I was delighted to find myself in a very warm and welcoming environment within which I could share my challenges.
Teri has a natural understanding of and empathy with people. I felt that she quickly came to understand me, personally, and my specific behaviours and attitudes that were preventing me from reaching my weight loss goal. Teri's gently supportive, subtly directive and non-judgmental approach helped me to get back on track. She helped me learn to appreciate the cumulative value of small successes and, in my case, small losses. Teri and I have completed our work together, but I often hear her voice "Be a calorie snob" as my weight loss has continued. I apply Teri's wisdom to other areas of my life.
S.E., Lawyer, Vancouver, Canada
I entered into life coaching with Teri through University of Illinois Chicago MCH Leadership and Coaching program. I really didn't comprehend how life coaching and leadership were connected. I was hesitant until I had my first conversation with Teri. From there, I immediately understood how leadership and coaching flowed together. Teri is an enthusiastic, energetic and uplifting person. From the first moment I spoke to her, I felt that coaching was right for me. Her passion for guiding and motivating are evident through each and every conversation. She has helped me to realize the correlation of my professional and personal lives. Teri has encouraged and supported me as I balanced out the paths in my life. Coaching has opened my eyes to a new, more confident me. I feel self-assured and willing to push myself further. Teri has truly inspired me to move past the everyday obstacles and build off of them. I am on my way to discovering my future self. The wheels of my life are balancing and moving forward.
Julie D. Health Educator - Tazewell County Health Department, Chicago
I've had the pleasure of working with Teri as a Life and Career Coach over the past 6-8 months. To say the least, this past year has been extremely challenging on all fronts, yet Teri has been my silver lining . . . my light at the end of the tunnel through it all. At times, it's been a real task to clear the clutter and focus on my personal and career priorities. When I needed a sense of direction or a bit of fine tuning, Teri came through. She kept me focused and moving forward, always confident in my future.
In addition to being a resourceful and dynamic Coach, Teri is also smart, funny, and kind - an excellent combination. I'd most certainly recommend her as a highly effective resource to lend guidance, track toward realization of a goal, and to open your eyes to boundless opportunity.
M.R., Software Specialist, Benld, Illinois
I became involved with Teri as my coach through a requirement of my job. I was very skeptical thinking how the heck was this to help me with my job, I was planning my retirement! Well, I wasn't expecting to receive so much. Through Teri I've been transformed into a person I had no dreams I would become. I'm now in a creative writing class and am writing my first book!!!
V.D., Program Director, Chicago
I was searching for a coach to assist me in better navigating a career and family, enhancing my executive skills and feeling more successful. Teri and I connected instantly. She provided positive encouragement throughout our coaching sessions. She pushed me to do things I knew I needed to do but alone would have put off. She helped me understand my strengths and focus on forward movement rather than dwell on fixing weaknesses. She helped me create more balance in my life by helping me identify and articulate my values, motivations, and passions and pushing me to honor those in my daily life.
M.S., Property Casualty Company Manager, Missouri Farm Bureau Insurance
Teri Conrad is a true coach, pointing me in the right direction with her insight and collection of resources.
N.M., Operations Director at Institute for Truth in Accounting
I sought out a coach to help me evaluate where I was in my life and career and to help me pursue a career path that would bring more meaning . . . Teri was instrumental in coaching me through the process of both figuring out my next career opportunity and executing on the plan to pursue that career. Teri helped me to better understand my values and how they influence the work that I thrive in. Teri brings energy, passion, and a positive attitude to the coaching that builds your confidence and makes the coaching sessions an uplifting experience. I highly recommend Teri as a coach.
T.S., Vice President Operations, Chicago